Esta sección presenta artículos y capítulos en libro de intrés en la especialidad de economía regional y urbana.
Artículos
Cuadernos de trabajo, del CECHIMEX. Descargables en PDF.
Toda la cronológía de sus publicaciones se encuentra dando clik sobre la imagen.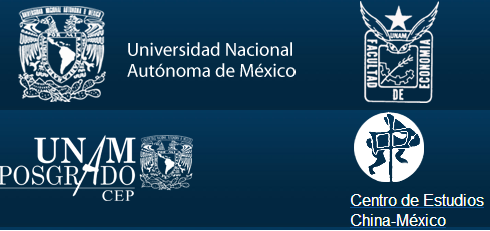 Global Metropolis: The Role of Cities and Metropolitan Areas in the Global Economy. Working Paper Series

Martin Prosperity Research Prepared. Richard Florida, Charlotta Mellander, and Tim Gulden in March 2009.
Nuevo Boletín "Ciudades y Regiones" publicado por el SAREE

http://www.saree.com.mx/unam/sites/default/files/BOLETIN_RC_JULAGO_2013.pdf
Movilidad social en ciudades en EU, por el New York Times. In Climbing Income Ladder, Location Matters.
http://www.nytimes.com/2013/07/22/business/in-climbing-income-ladder-location-matters.html?hp&_r=1&

Land Lines, July 2013. Report from the President: Regenerating America's Legacy Cities & Puerto Madero: A Critique

http://www.lincolninst.edu/pubs/2254_Land-Lines--July-2013
Regenerating America's Legacy Cities. The Woblog of Lincoln Institute of Land and Policy, June 25, 2013.

http://www.lincolninst.edu/news-events/at-lincoln-house-blog


The Infrastructural Limits to Growth: Rethinking the Urban Growth Machine in Times of Fiscal Crisis L. OWEN KIRKPATRICK1, MICHAEL PETER SMITH2, International Journal of Urban and Regional Research Volume 35, Issue 3, pages 477–503, May 2011
http://onlinelibrary.wiley.com/doi/10.1111/j.1468-2427.2011.01058.x/pdf
The Infrastructural Limits to Growth: Rethinking the Urban Growth Machine in Times of Fiscal Crisis L. OWEN KIRKPATRICK1, , MICHAEL PETER SMITH2, International Journal of Urban and Regional Research Volume 35, Issue 3, pages 477–503, May 2011
http://onlinelibrary.wiley.com/doi/10.1111/j.1468-2427.2011.01058.x/pdf
Stadium Architecture and Urban Development from the Perspective of Urban Economics GABRIEL AHLFELDT1, , WOLFGANG MAENNIG2, International Journal of Urban and Regional Research Volume 34, Issue 3, pages 629–646, September 2010
http://onlinelibrary.wiley.com/doi/10.1111/j.1468-2427.2010.00908.x/pdf
Speculative Urbanism and the Making of the Next World City MICHAEL GOLDMAN International Journal of Urban and Regional Research Volume 35, Issue 3, pages 555–581, May 2011
http://onlinelibrary.wiley.com/doi/10.1111/j.1468-2427.2010.01001.x/pdf
Mexican Urban Governance: How Old and New Institutions Coexist and Interact VALERIA GUARNEROS-MEZA International Journal of Urban and Regional Research Volume 33, Issue 2, pages 463–482, June 2009
http://onlinelibrary.wiley.com/doi/10.1111/j.1468-2427.2009.00864.x/pdf
Warsaw as a metropolis – successes and missed opportunities Grzegorz Gorzelak, Maciej Smetkowski Regional Science Policy & Practice Special Issue: Successful European regions in the global economy: economic strategies and policy measures Volume 4, Issue 1, pages 25–45, March 2012
http://onlinelibrary.wiley.com/doi/10.1111/j.1757-7802.2011.01053.x/pdf
Macroeconomic and territorial policies for regional competitiveness: an EU perspective Roberto Camagni, Roberta Capello Regional Science Policy & Practice Volume 2, Issue 1, pages 1–19, June 2010
http://onlinelibrary.wiley.com/doi/10.1111/j.1757-7802.2010.01016.x/pdf
Understanding local growth: Regional science, globalization and recession Michael Taylor Regional Science Policy & Practice Volume 1, Issue 2, pages 129–140, November 2009
http://onlinelibrary.wiley.com/doi/10.1111/j.1757-7802.2009.01010.x/pdf
Regional growth and exposure to nearby coal fired power plant emissions Matthew E. Kahn Regional Science and Urban Economics Volume 39, Issue 1, Pages 15–22 y Enero 2009
http://www.environment.ucla.edu/media/files/kahn_june_2008.pdf
Does spatial agglomeration increase national growth? some evidence from Europe, Ben Gardiner, Ron Martin, Peter Tyler, Oxford JournalsEconomics & Social Sciences Journal of Economic Geography Volume 11, Issue 6Pp. 979-1006, Noviembre 2011
http://joeg.oxfordjournals.org/content/11/6/979.full.pdf+html
Regional economic resilience, hysteresis and recessionary shocks, Ron Martin, Oxford JournalsEconomics & Social Sciences Journal of Economic Geography Volume 12, Issue 1Pp. 1-32, Enero 2012
http://joeg.oxfordjournals.org/content/12/1/1.full.pdf+html
Do colleges and universities increase their region's human capital?, Jaison R. Abel and Richard Deitz, Oxford JournalsEconomics & Social Sciences Journal of Economic Geography Volume 12, Issue 3Pp. 667-691, Mayo 2012
http://joeg.oxfordjournals.org/content/12/3/667.full.pdf+html
Introduction: Innovation and economic geography: a review and analysis, Jeremy Howells and John Bessant, Oxford JournalsEconomics & Social Sciences Journal of Economic Geography Volume 12, Issue 5Pp. 929-942, Septiembre 2012
http://joeg.oxfordjournals.org/content/12/5/929.full.pdf+html
Search, wage posting and urban spatial structure, Yves Zenou, Oxford Journals Economics & Social Sciences Journal of Economic Geography Volume 11, Issue 3Pp. 387-416, Marzo 2011
http://joeg.oxfordjournals.org/content/11/3/387.full.pdf+html
Agglomeration economies and regional intangible assets: an empirical investigation, Michael J. Artis, Ernest Miguelez and Rosina Moreno, Oxford JournalsEconomics & Social Sciences Journal of Economic Geography Volume 12, Issue 6Pp. 1167-1189, Noviembre 2012
http://joeg.oxfordjournals.org/content/12/6/1167.full.pdf+html
Participation in Urban Contention and Deliberation HILARY SILVER1, , ALAN SCOTT2, , YURI KAZEPOV3, International Journal of Urban and Regional Research Volume 34, Issue 3, pages 453–477, September 2010
http://onlinelibrary.wiley.com/doi/10.1111/j.1468-2427.2010.00963.x/pdf
The Comparative City: Knowledge, Learning, Urbanism COLIN MCFARLANE International Journal of Urban and Regional Research Volume 34, Issue 4, pages 725–742, December 2010
http://onlinelibrary.wiley.com/doi/10.1111/j.1468-2427.2010.00917.x/pdf