Edificio Del Posgrado De Economía, Universidad Nacional Autónoma De México.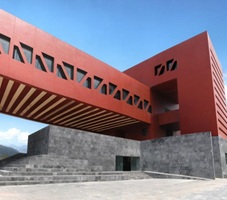 El edificio se ubica en Cd. Universitaria, al sur de la Ciudad de México, cercano al Espacio Escultórico; un lugar emblemático en la ciudad. Se determinó que el concepto del edificio debía responder al entorno y respetar los lineamientos arquitectónicos de la UNAM, por lo que el concepto fue crear un basamento  recubierto de piedra, como la natural de la zona, y dar la impresión de que el edificio emerge de la roca existente.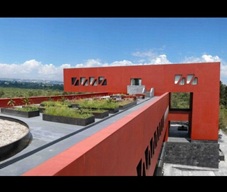 Sobre el basamento de piedra tenemos dos volúmenes importantes; donde uno se apoya sobre el otro cruzándolo completamente, obteniendo un volado de un extremo y en el primer volumen un puente en el que se forma una gran ventana que enmarca la zona destinada a la reserva ecológica, la cual es el remate de un eje de comunicación con los otros edificios de posgrado. De esta forma se logra una integración con el entorno.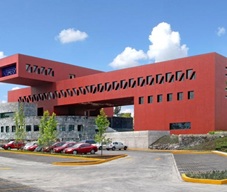 Dirección:
Circuito Mario de la Cueva sin número, Zona Cultural, Ciudad Universitaria, México, D.F. C.P. 04510
Ubicación: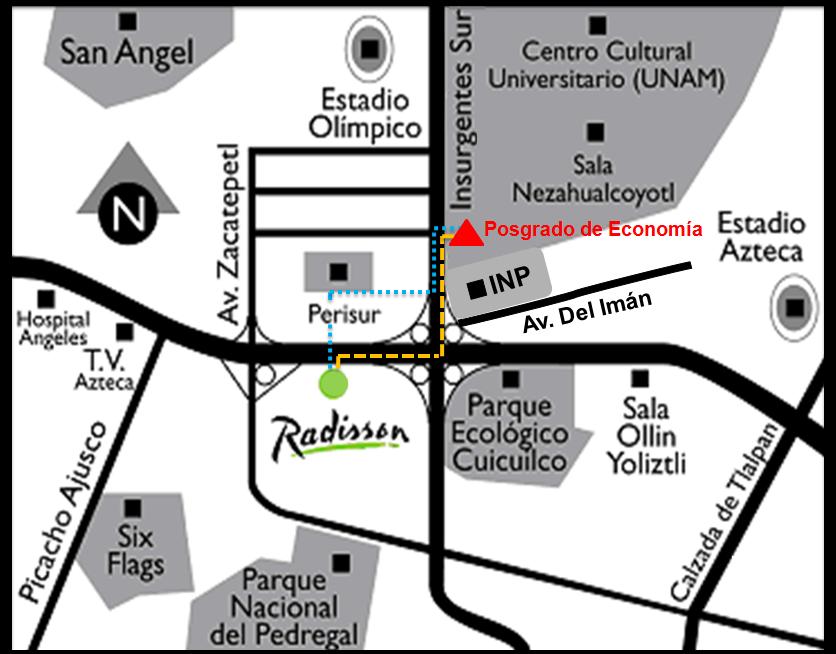 Building Of Graduate Economics, Universidad Nacional Autonoma de Mexico.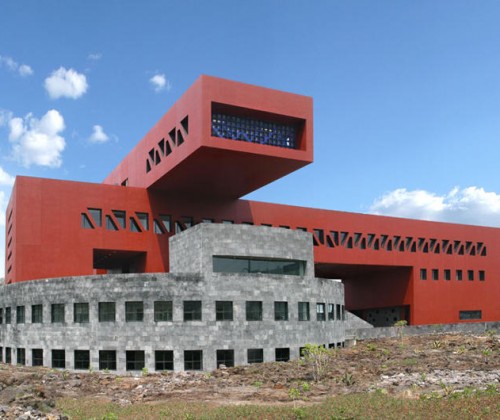 The building is located in Ciudad Universitaria, south of Mexico City, near by the Sculpture Space, an emblematic place over the city. It was determined that the concept of the building should respond to the environment and respect the architectural guidelines of the UNAM, so the concept was to create a base covered with stone, as the natural area and give the impression that the building emerges from the existing rock.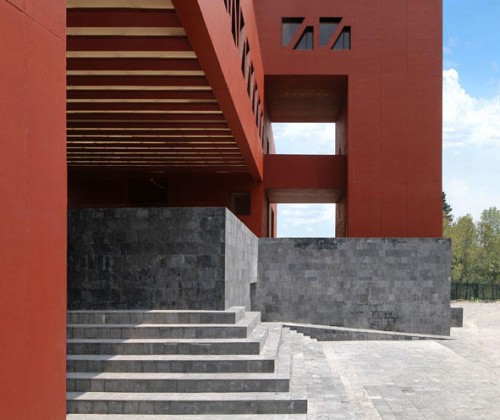 On the stone base, there are two large volumes, where one of them is  crossed by the other, resulting in a blown up , and in the first volume there is a bridge which forms a large window that frames the area for the ecological reserve, which is the top of a communications hub with the other buildings of graduates. This will ensure the integration with the environment.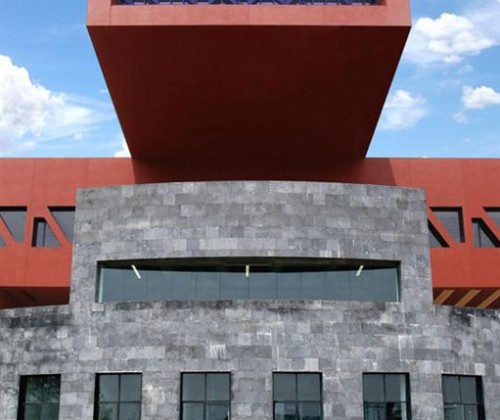 Address:
Circuito Mario de la Cueva without number, Zona Cultural, Ciudad Universitaria, Mexico City C.P. 04510
Location: